2004 Downtown Tour 2004
On Thursday, April 22, the members of the Centro Studi gathered for a tour of areas inhabited by Usticesi of New Orleans in the 1880's.
---
To capture an image, click your right mouse button and choose the "Save Image As" option.
E-mail Chris for a full resolution (print quality) copy.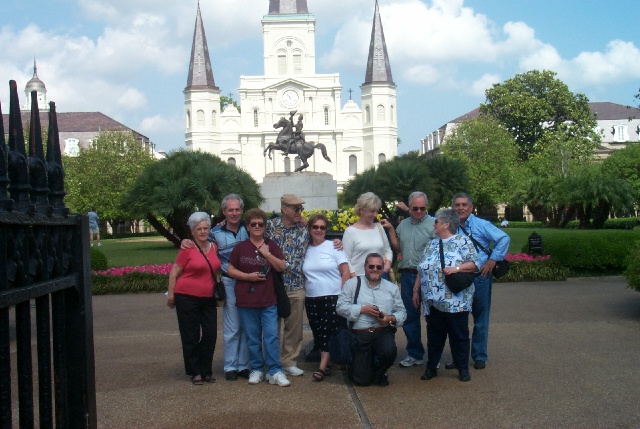 Dolly Bertucci, Vito Ailara, Pat Ledet, Angelo Bertucci, Maria Compagno, Gisela Calderaro, Father Alessandro Manzone, Charlie Calderaro, Gerry Bertucci, Costantino Tranchina (Chirs Caravella and Peter Bertucci not in photo) in Jackson Square with the St Louis Cathedral in the background. The following images are outside Cafe Du Monde, our starting point and one of the few remaining examples of a typical produce market of the 1880's.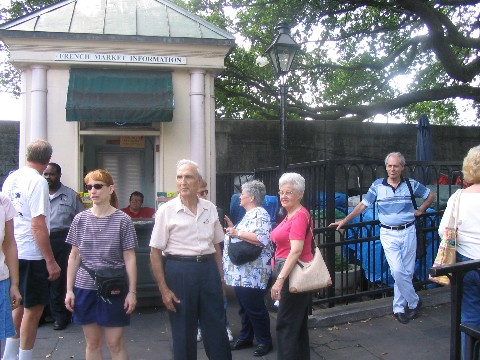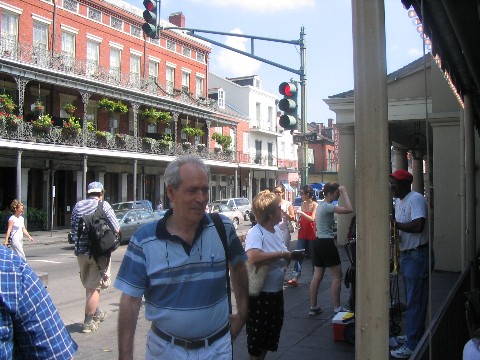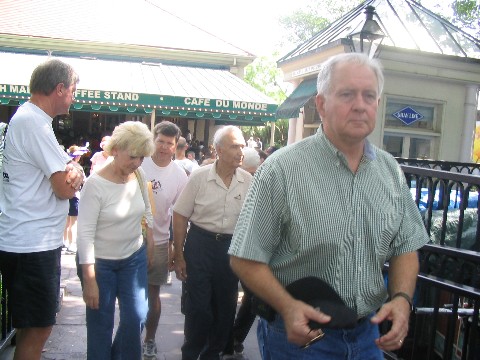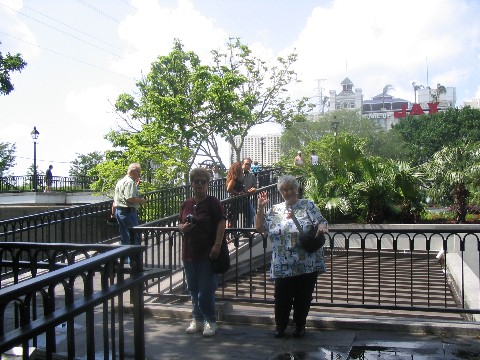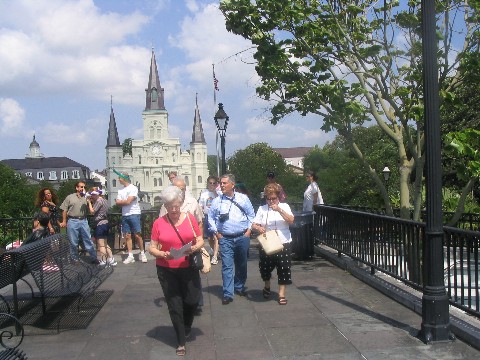 This next set was taken at Our Lady of Guadaloupe Church (aka the mortuary chapel) behind the French Quarter near St Louis Cemetery No 1. In the 1880's the church was St Anthony of Padua and the pastor was Father Giacomo Manoritta. Usticesi flocked to this church because the mass was said in Italian. A statue of St Bartholomew was kept in the right apse (where St Jude is today).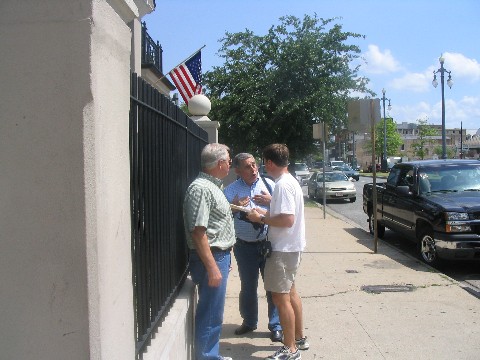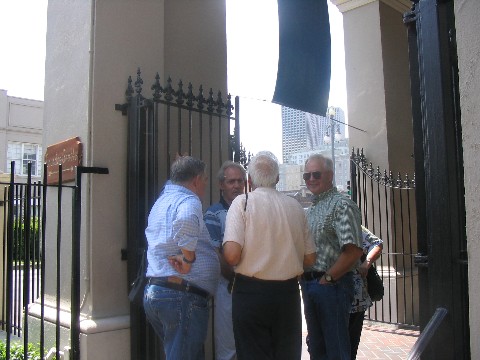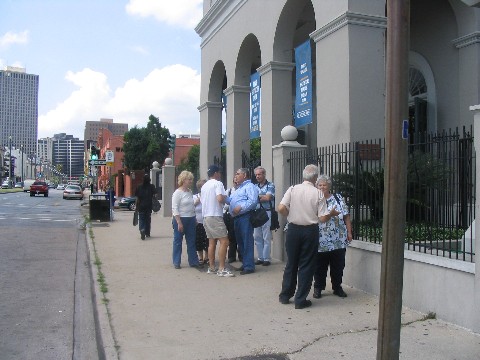 Inside St John the Baptist Church. This church was close to the main habitation of Usticesi in the 1880's surrounding the Dryades Market at Dryades St (now Oretha Castle Hailey Blvd) and Melpomene St (now Martin Luther King Blvd).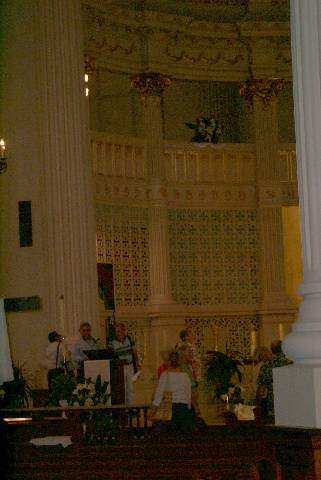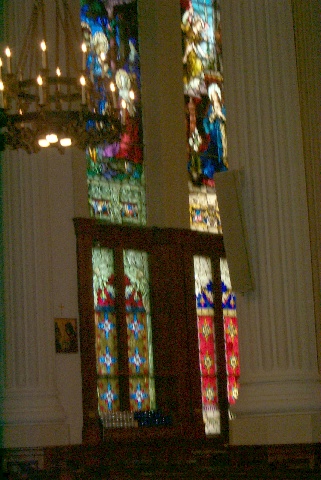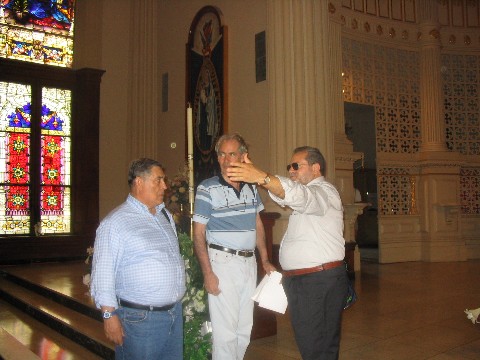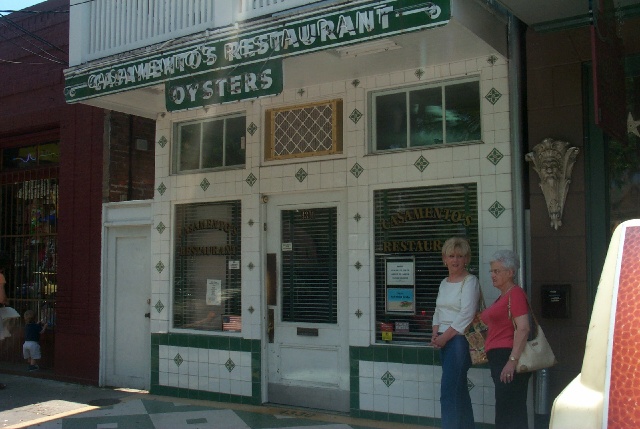 Casamento's Restaurant on Magazine St
Lunch at Vincent's on St Charles Av (formerly Compagno's Restaurant)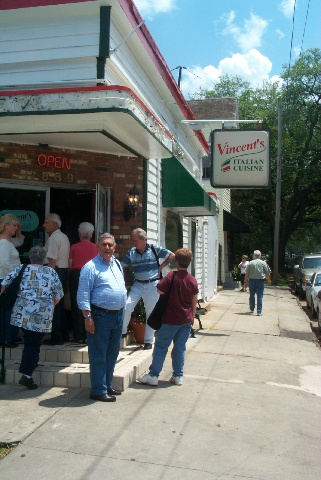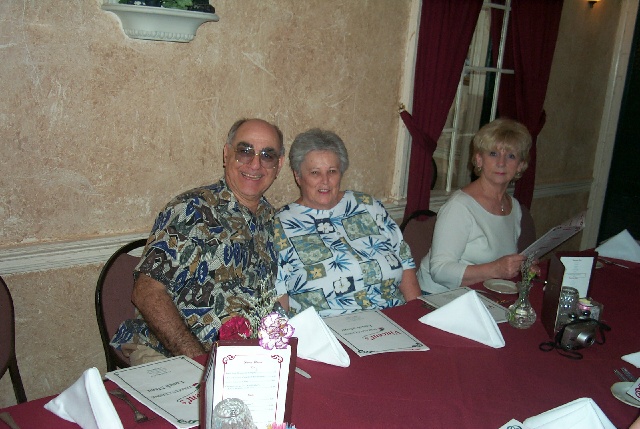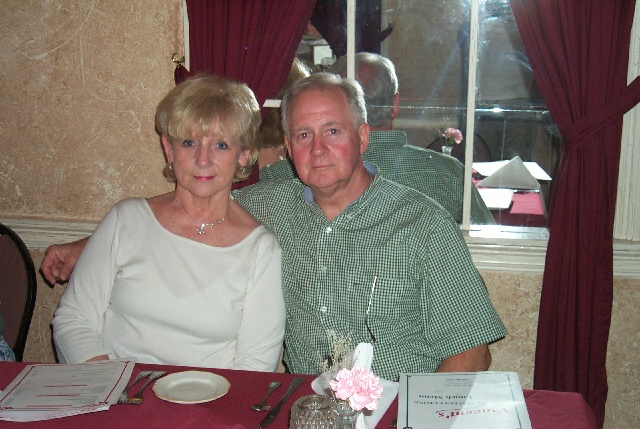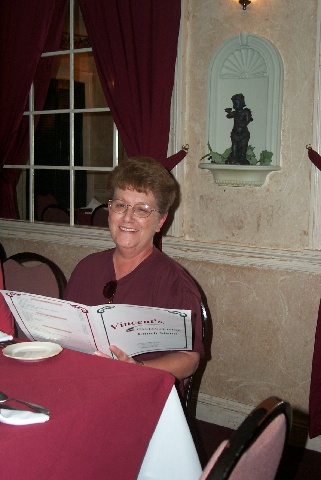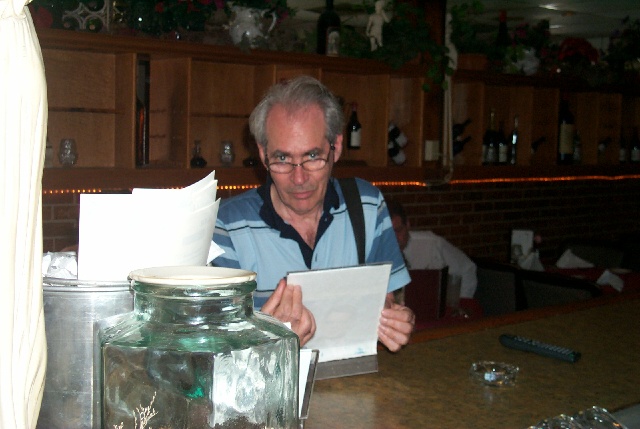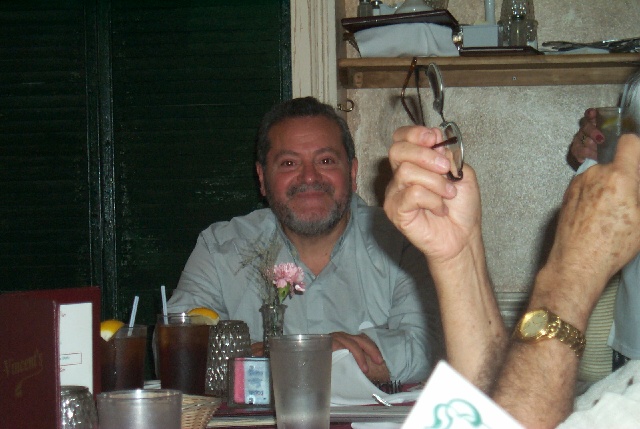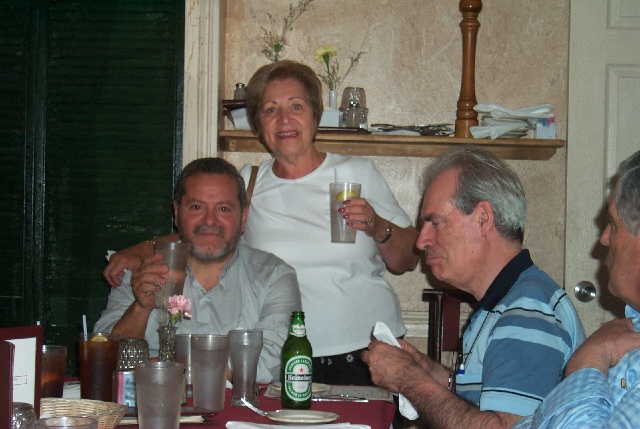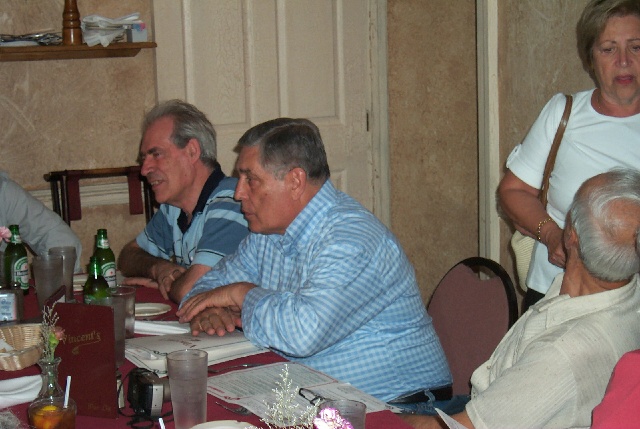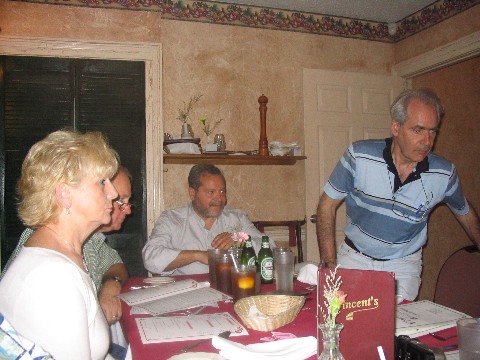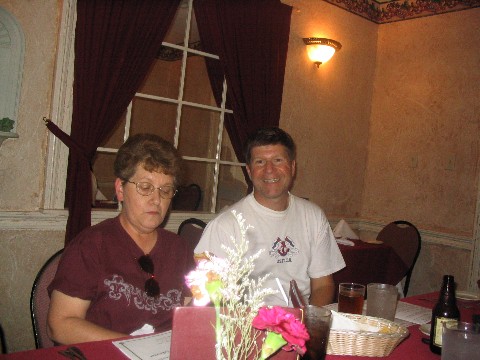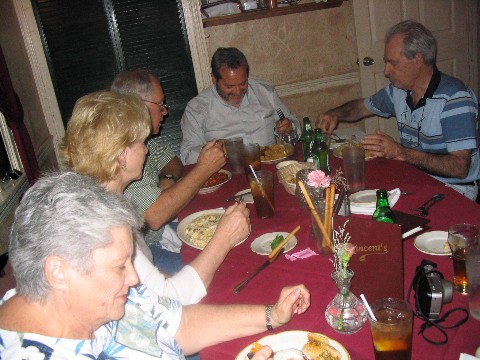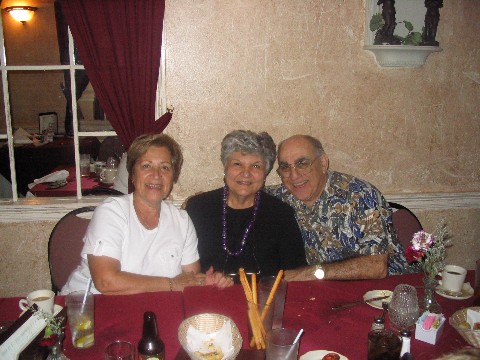 San Bartolomeo Society tomb in Metairie Cemetery